KATLA 3 is one of the worlds most versatile high-performance electric vertical take-off and landing (eVTOL) drones. It is designed to comply with the stringent EASA BVLOS regulations and to be future-proofed for incoming regulations. Program a route in the autopilot and take-off, or fly it manually.
Specifications subject to change
For pricing and queries about KATLA3 – contact us.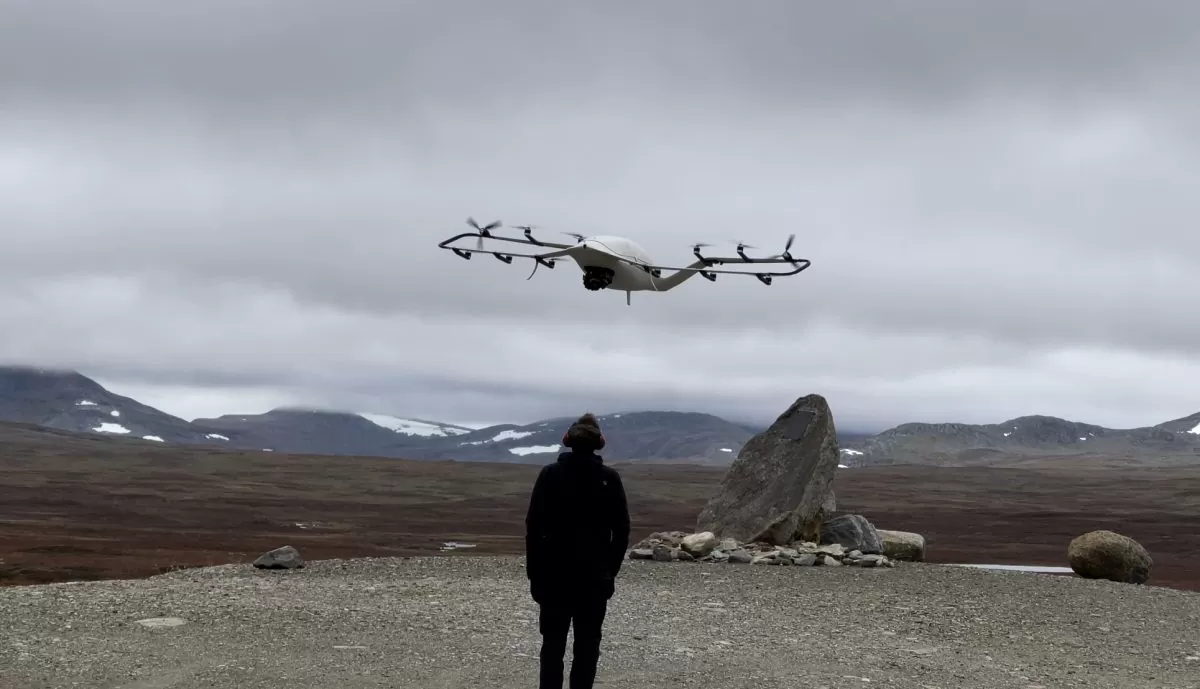 Explore Applications
KATLA drones are like no other. They can integrate with different sensor or cargo systems, are lightning-fast, and have outstanding performance in harsh climates.
See a few examples below of how our clients use KATLA today.
Demos and Prototyping
Prototype your BVLOS service using Katla 3 system.
Delivery Missions
See a flight between Skellefteå airport and Northvolt at 3x the speed of ground transportation.
Sensor Missions
Watch how we test sensors in Klimpfjäll to explore the operational limits to climate communications.
For pricing, inquiries, and booking – contact us.

KATLA 7 – the future of Katla – a two seat, fully autonomous, electric vertical take-off and landing commuter.
Preliminary specifications
---
---